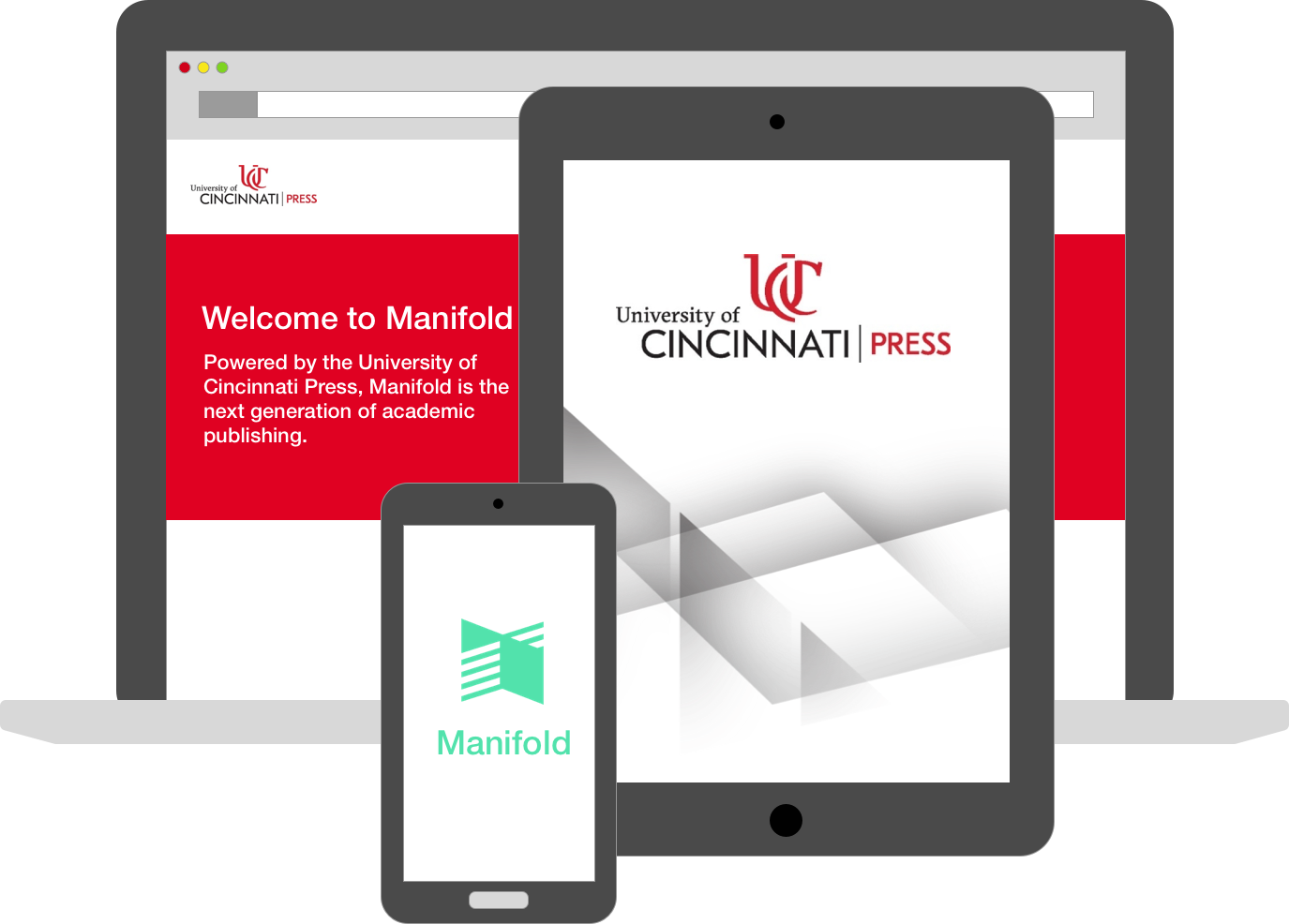 Welcome to the University of Cincinnati Press and Cincinnati Library Publishing Services open access titles.
Founded in 2017 as a fundamentally innovative and dynamic university press, the University of Cincinnati Press imprint publishes peer reviewed social justice and regional studies titles across all disciplines. Through our open access Manifold platform, the Press offers many titles free to all readers to shrink the distance between the author and the reader.

Our CLIPS imprint caters to university sponsored projects that highlight faculty and student intellectual output.

Browse all our open access content below.

If you want to get the most out of your experience, sign up for a Manifold account so you can highlight, annotate, and join in the conversations already happening in these projects.
Open Access Books
Open access books are peer reviewed and faculty board approved. The copyright is owned by the University of Cincinnati Press and they carry a Creative Commons License CC BY-NC
Issues in Race and Society: An Interdisciplinary Global Journal
As the official resource of ABS, Issues in Race & Society is a double-blind, peer-reviewed academic journal. The biannual journal distinguishes itself as an interdisciplinary, comprehensive, and global examination of the increasingly racial and racialized world that connects us all. It provides a space where all voices can be heard and diverse conversations can occur about the relationship and interconnections between race, power, privilege, and location operating across cultures and societies.
Sample chapters
Browse sample chapters of published books and forthcoming works.
Conference pre-reads
Conference pre-reads are preprint chapters of forthcoming books that are the basis of or relevant readings for panel presentations. We post these ahead of conferences so that attendees can familiarize themselves with session topics and authors can engage with a broader audience.